New Role Playing Game!
Become part of a fast growing community participating in the popular game, TROL RPG.
Joining is quick and easy, and will allow you to participate in games, challenges and other exciting events!
The Ritual of Life RPG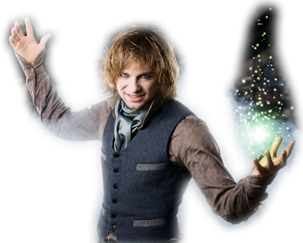 The Ritual of Life (TROL for short) is a old-school role playing game (RPG), where players can be part of a fast-growing gaming community and meet up for various adventures and tournaments.
We would like to thank all of our approximately 40 Beta-testers from 2010-2012. This brings our total number of TROL registrations to approximately 200. From this handful of Beta-Testers, we have managed to identify a number of areas where TROL can be improved upon.
We are now moving into the official TROL Alpha 1 testing phase. This means that we are now in the final stages of offline player testing. We are currently undergoing rigourous playtesting with approximately 10 'hard core' TROL players, and slowly moving development to an online basis.
As you can see, one of the first things we have done is given players the opportunity to view their character sheets online. This is currently under development, and should be operational shortly. Many more online elements are planned in the short term including a Battle Log, the ability to Equip/Remove/Use items on your character sheet viewer and to play some of the Red Imp's mini games online.
We are still at an interim stage where we are deciding whether to make TROL a PC game (with the possibility of porting to Mac at a later stage) or an iPhone game, or both.
At this stage, we are still looking for other gamers to join forces with our existing players in our TROL gaming group in offline TROL gaming sessions. If you would like to sign up, please click on the link at the bottom of this page to create your TROL gaming character. We will come back to you when you have registered with us.
We are also looking for talented programmers, graphic designers, animators and musicians who would be able to assist in developing TROL more. If you are interested in discussing these roles, then please E-mail Steve on steve@trolrpg.com .
---
If you have not yet made a character, Join now to create your character!

If you have any other questions, please go to our FAQ (Frequently asked questions), or if you have a question that you can't find the answer for, please Contact Us.

Read TROL's article in the Sound Telegraph (top right hand corner article).